Due to new trends, innovative products, new materials and raw materials and, of course, clients' ongoing demands, the broad range of "Schwöller" products is constantly updated and expanded. Here you can see the full range of "Schwöller" products. The company Schwöller-Lučić d.o.o was founded in 1996 and produces curtain rods and mechanisms, aluminium curtain rails, panel curtain rails, shades, solar shades and decorative curtain accessories.
We also produce and sell all sorts of sun protection products such as: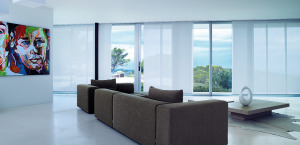 – Rods: wood / metal / ceiling mount / wall mount
– Shutters: aluminium/PVC
– Roller blinds
– Plisse blinds
– Vertical blinds
– Aluminium systems.
Join the growing number of our customers both in Croatia and abroad.
Our products are exported to neighboring countries: Slovenia, Bosnia and Herzegovina and Serbia.
Call us and visit us with trust. We will take good care of you!
Your Schwoller-Lučić d.o.o